Welcome pet lover
Petheaters miniature heaters are sold WORLD WIDE
miniature pet heaters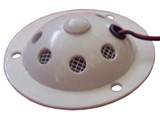 The miniature fan heater is ideal for warming very small pets . There
is screening on all openings of the miniature pet heater to prevent

live food nesting in heaters


All blades and rotating parts are safely
enclosed in the fan casing. There are no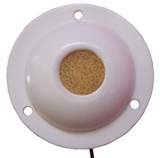 exposed controls on the small heater. The fan heater is weather proof
and can be operated outside exposed to all types of winter weather.

The pet heater may be powered by a transformer, battery or solar panel* SPARE FILTERS are supplied free. Miniature filtered fan heaters are ideal for small pets.

only $29.95






*TINY PET HEATER
A tiny pet heater for smooth walls


Tiny pet heaters can be attached onto any smooth surface with the suction cup mounting.
Suction cups can be removed to provide permanent attachment. (fittings supplied)
A heat plate "safety protector" shields your miniature pet from harm.





Tiny pet heaters will withstand impacts and are reliable

A safety shield & insulation ensures safe basking on the heater

Weather proofing allows the small pet heater to operate in weather exposed areas


Tiny heaters will perform economically for long periods of time operated on a transformer or battery.
The tiny pet heater is safe for active miniature pets.


just $24. 95

Small pet heater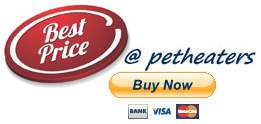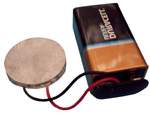 Warming pets is easy with the small pet heater

Spiders, moths and small pets will appreciate the comfort
and safe level of warmth the miniature pet heater provides

Small pet heaters are portable and weather proof. They are ideal for transporting pets that require warm habitats.
Small heaters can operate on a transformer & battery. $47 $29.95






little pet heater
Little pet heaters that operate safely in areas hard to heat
Little pet heaters are designed to safely heat small areas
The miniature heaters can operate in harsh environments
Weather proofing enables the small heater to be positioned in places exposed to weather conditions. Our little pet heaters can be operated on a transformer or battery (not included)
The non toxic heater housing will withstand hard knocks. Miniature pet heaters are ideal for insects and small animals.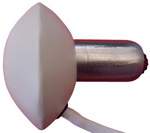 little pet heater with nozzle The little pet heater is designed to fit through a small hole drilled into your pets home. All the electrical components are safely positioned outside the habitat. Little pet heaters will warm homes of hermit crabs, geckos, mice and miniature pet habitats.



The little pet heater & fan has all the excellent features of little pet heaters

heater & nozzle
$29.95

little pet heater $21.90

DOG HOUSE HEATERS

SOLAR PET HEATERS

PET CAGE HEATERS

PETS HEATED BED

KENNEL HEATERS

PET HEAT MATS

PET HEATERS

REFUND POLICY

(( home page ))



Custom Search


PetHeaters keeping pets warm since 1998

NO PTFE PRODUCTS ARE USED IN OUR HEATERS

PETHEATERS miniature pet heaters*additional unless otherwise stated