heater for all pet lovers
Warm your pets home safely with a temperature controlled floor heater.

Cold floors and pet beds are heated from below to create a blanket of comforting warmth.

there is no safer method of warming your pet

Transmitted heat will even provide pain relief for arthritic and old pets.

Pet floor heaters are safer than the best regulated heat mat currently available.

THE SMALL PET HEATER HAS NO EXPOSED HEATING ELEMENTS. ELECTRICAL
PARTS THAT GENERATE WARMTH ARE COMPLETELY HIDDEN FROM YOUR PET

Compact and easy to install the small pet heater is perfect for safely warming your pet. Our slim-line heater requires no special tools or skills to fit. Simply place the floor heater on or beneath the ground where your pet rests then position the pets box or mattress on that area. The automatically controlled heater will do the rest.

Temperatures are monitored and adjusted to provide a consistent level of safe heating.

Only privileged pets who sleep on their masters bed enjoy a higher degree of comfort.


Pet floor heaters may be left in their coil shape or extended and re-shaped to suit your
heating requirements. An extra long power lead ( all connections and controls not shown
but are included ) allows the small pet floor heater to be located in any area you choose.


Pet heaters are WEATHER PROOF and will easily support the combined weight of a pet & large pet home



Suggestions for the small pet floor heater
Sliding the slim pet heater into your pets favorite pillow or mattress. Removing the pet heater
when cleaning or replacing the bedding increases your free quality time and saves money




Buried under the ground pet heaters generate a warm place similar to warmth created by the sun.




Line the inside joints of a pet box or home with the slim-line pet heater in the same manner that an
electrical extension cord is placed against a wall. Heat will penetrate the panels and warm your pet.




Create your pets exclusive sleeping platform with any material and place the small heater under it.




Positioned permanently under a pets box or dog house. This can be achieved with a simple squeeze
of silicon that holds the light weight floor heater in position. Temperatures will not exceed a safe level.
HEAT MAT
& SMALL PETS A heatmat is an economical method of providing warmth for your pet.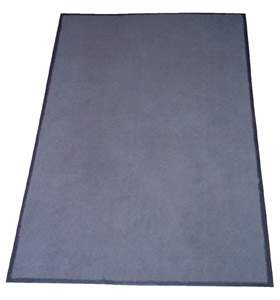 The pets heat mat is ideal for dogs, cats, kitten and puppies.

Pet heat mats can have a bed cover placed upon it or left exposed.
They will provide the ultimate in warmth for your pet on cold days.

Our heat mats have sections of mat approximately 1 inch (25 mm)
around the pet mats perimeter that contains no heat coils. This
barrier is an insulator that prevents heat loss and reduces cost.

Pet heat mats are customized for your pet




The smallest mat will suit a pet the size of a puppy or cat


Cocker spaniels and pets that are a similar size will find the medium sized heat mat a perfect fit. The largest mat will easily accommodate a big dog. Matching your pet to the CORRECT heater mat guarantees minimum operating costs






Pet heat mats are available in 2 colors

The Twilight Grey color displayed will be ideal for pets that have a dark fur.
Soft Beige is the second color and is suited for pets with a light colored coat.
Select a color that is a close match to your pets coat to reduce visibility of pet hairs.





The pets heat mats can be purchased for $50 $29.75






A heating pad that is able to withstand harsh treatment.
The pet pad is rust proof and will warm your pet reliably for years.

Heating pads have a weatherproof silicon base bonded onto an aluminum surface.

The aluminum heat pads are fully insulated to protect your pet from electric shocks.
Heat pads now available in several sizes. A regulated temperature range is set at a safe level.


An automatic thermostat controls the temperature

Colors for your pets heating pad SILVER & BEIGE

Pet heating pads are weather proof & can be safely exposed to rain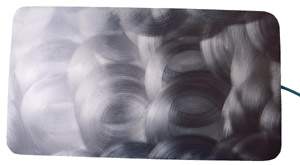 latest trend in pet heat mats

a heat mat for fashionista pets
The beautiful design and vibrant colors on this seasons heat mat will set the standard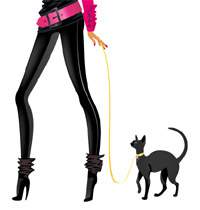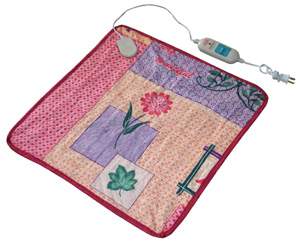 Cleaning our pet heat mat is quick & easy.
Odor free shielding barriers are coated on
the heat mats surface. To remove pet hair
simple brush fur off with a damp cloth.

Temperature control is managed by
a thermosetter ® that accurately maintains
your small pets preferred level of comfort.

A pet rug or cover can be placed over
the small heat mat for extra protecion



on sale for a short period only $19.85




mix
& match A collection of quality heat mat components that
allows you to choose the perfect heat mat for your pet.

The variety of heat mat sizes, shapes and colors available are
exclusive to petheaters. A selection of softner mats is also available.

And we guarantee a full refund if you are not completely satisfied with your purchase.

Simply return the heat mat for a full "no questions asked refund" that is promptly payed into your PayPal


| | | Easy to remove pet heat mat covers are machine washable |
| --- | --- | --- |
| | | Pet mats can also be washed |
Colors and patterns for the heat mat covers have been selected for their durability and attractive design




The color fast covers are very good value. Several designs can be purchased simultaneously ensuring
adequate supplies of clean, vibrant covers are readily available to keep your pets mat displayed at its best




Soft pastel designer colors that will compliment any decor have been chosen for your pet heat mats covers




Twilight grey, white lustre and silky primrose are the primary colors. A pattern of puppies, kitten and mixture
of exotic pets completes our range of mat cover portraits. All covers conveniently slip over the pet heat mats



Fashions are always evolving. Additional covers may be bought later ensuring your pets mat is always in vogue. Future purchases are delivered to you with NO shipping cost. This great offer is available for 5 years
An ultra light mattress that contains countless micro vents creates a warm mat of unsurpassed comfort for your pet. Please click on the picture button for details about our revolutionary heat mat for small pets
small but hot " removable heat mat emitter "
To warm your small pet safely we have obtained a heating emitter that conforms to the
reliability and economical operating standards required by EU & USA regulations

The slimline heat emitter is no thicker than a book cover and fits snugly in the
heat mats pouch. Accidental displacement of the emitter is not possible

Warmth generated by the heat emitter is safely dispersed through
the heat mat. There are no hot spots that may injure your pet

Rain and unintended bed wetting episodes by pets will not cause a safety issue. The unique structure of the mattress guarantee all liquids rapidly drain from the mat. You'll never experience a soggy heat mat
pet heat mat shapes
There are 3 classic shaped pet heat mats & 3 custom sizes


One is sure to be perfect for your small pet



lets start




Last but not lest we will provide you with a softner mattress heat emitter absolutely free

The slim_line mat heater contains the latest in emitter electronics available on the market

Our technical team will match the correct heat emitter to your order

Simply plug in your pets new heat mat and relax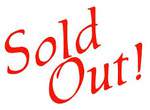 Valued customer
Due to unexpected demand the
LARGE RECTANGULAR MATS
have sold out.
A new shipment is expected soon. Our sincere apology for this inconvenience.