Welcome pet lover
Petheater kennel heaters are sold WORLD WIDE
warming pets &nbsp &nbsp &nbsp 50% off ( at HEATAL.COM )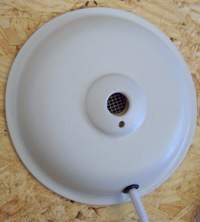 KENNEL HEATERS
MUST NEVER CREATE HAZARDS FOR YOUR SMALL PET.
Keeping your dogs warm requires a touch safe heater that
can be positioned in areas exposed to all types of weather.



WALL AND FLOOR KENNEL HEATER

The wall & floor kennel heater is suitable for heating areas of a dog house,
kennel or a pets resting platform safely and economically. No tools required.

Wall & floor kennel heaters can be mounted beneath
the pet home or placed in contact with the wall - floor







Interior space of your pets home is not
lost with the compact wall - floor heater

You can choose to use a transformer or small battery
for power. Solar panels will also provide adequate power.



WEATHER PROOF KENNEL WARMERS CAN BE FIXED IN FAVORITE
AREAS OF YOUR PETS HOME OR USED FREE STANDING
Built in thermostats automatically provide a
regulated level of warmth. Active pets will
not affect the heat settings of pet heaters.
Controls are enclosed in the small heater

A whisper quiet fan will distribute heated air
directly into the area most suited for your pet.
Heating cost of the kennel warmer is low
& even lower if you use a solar panel.