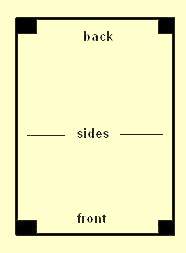 Build a heated
whelping box plan
keeping puppies warm


For the first week new born pups cannot control their body temperature

The body of a puppy contains enough fat to ward of the cold for a few days. But the strain on your pets body is immense and can lead to their sickness and failure.

Hypothermia may result from a new born pup not being kept warm during this period. Good temperature control is essential for young pets in all weather.

A whelping box is required to provide a safe area for your pet when giving birth.
The puppies should be contained in an area that has climate control and provides a
level of safety for their early days.



free shipping for early customers
Pictures of whelping boxes
The CD contains the latest pictures and plans of pet whelping boxes.


Constructing your own pet box is easy with the clear details & drawings displayed on our CD.
All pictures and plans are royalty free and ideal for personal use


Building a pets nesting box
Second hand materials may be used for the construction of your pets nesting box.
Check that the used building material is free from sharp obstacles and has not been coated with a covering that may be toxic for young pets.

The essential parts of the plan for the whelping box are :
.... The correct size to suit your pet when she is laying down
.... A warm and weather proof temporary home for your pet
.... Keeping the weight of the box low so relocation is simple
.... Protective rails that can provide an escape for the puppies
To build a nesting box using the free plan only requires simple tools and basic skills. The overall appearance of the box is not important. Whelping boxes are generally used for a limited amount of time to house pups. Converting an existing box that has been used for another purpose into a whelping pen is also an option. The main consideration would be to remove all sharp edges and objects from the used box. A second hand box that has been used to store ANY chemicals should not be converted into a whelping box.

Heated protection rails are an essential item of the whelping box plan
The rails should provide a large space that allows a new born pet sufficient room to roll under when the mother is moving or restless.



They provide an escape barrier that may save pups from being smothered.


Heating the small safety rails will create a warm area.


The heated safety rails displayed are controlled automatically to provide the same level of warmth as when your pet is snuggling against its mother.
Pups will not be burnt if they rest against the rails.

Safety features have been built into the rails to prevent injury to your pet


The outer shell of the heated rails are molded non toxic panels that protects young teeth. Beneath this protective barrier is an aluminum shield that prevents your pet from reaching the electrical components.

A sturdy spring mounted on the base "flexes"
When a pet accidentally collides into the heater the spring prevents injury. The spring resets the heater into its original position when your pet moves.

Pets will not be house trained at this period of time. The heated safety rails have been weather proofed to provide the maximum protection for your pets.

Heated safety rails are supplied with all mounting brackets and fittings. The heaters are easy to install and all instructions are supplied. only $49.95
Safety rails without heating are also available. This allows the pet owner to design and build a whelping box that is ideal for their situation. just $29.95

| | |
| --- | --- |
| heated safety rail | safety rail |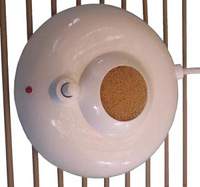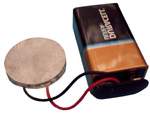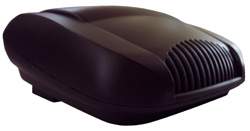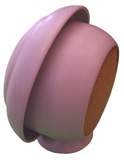 Keeping your puppy warm with a small heater suited for a whelping box plan
The plan for a pups enclosure can be fitted with a pup warmer or any other small heater for pups that are displayed to provide "a pet friendly environment" for your pups enclosure.

Heating for puppies is safe and inexpensive with the small pup heater. Keeping your pet warm is so easy with a nesting box fitted with a touch safe heater.

The heater for pups is weather proof and will operate safely exposed to the elements.

Building a heated pup nesting box and fitting a heater into the puppy box will ensure your small pets are warm and comfortable.
© Copyright pet heaters whelping box and building a nesting box DISCLAIMER

To build and heat a pets nesting box the materials you use will be the deciding factor on the useful life of the whelping box. The use of any material coated or treated with chemicals that may be toxic to your pet should be avoided. Pets cannot be constantly supervised and it is not unusual for them to chew on their enclosures and resting areas.

The heated pet nesting pen you build should not have the enclosures floor resting on the ground. Resting the box in direct contact with the ground can create mildew and make the whelping box cold and damp. Rodent control will also be difficult.

Face the opening away from any prevailing winds.

When using any tools be sure that the proper safety equipment and safety procedures are used at all times.

Read and understand all instruction books that are supplied with any tools and always maintain a clean and safe working area. Never work around children or unrestrained pets or let them in the work area unsupervised.

The free plans are for personal use only and have all been built and tested for strength and operation and to my knowledge they are correct and accurate. The plans are supplied without warranties and guarantee and you acknowledge that you use them and operate all tools and equipment at your sole risk.

The choice of any building plans for small pets found on this web site and the suitability for the chosen project is entirely your responsibility.

You agree to indemnify petheaters from any claims, damages, personal injuries and expenses in regards to any building projects and plans found on this web site. All the free building plans are for personal use only.